6 Reasons to Buy CNC Pipe Cutting Machine from ARCBRO
ARCBRO is the leading CNC cutting machine manufacturer in China. Our CNC pipe cutting machine is the most reliable in the industry. Then why ARCBRO can be so successful? Here are 6 reasons to explain.
Time Saving
Our machine is fast, moveable, convenient CNC and easy to operate. Our customers always feedback that they did half the work with double results.
Lower Investment
Our portable CNC cutting machine is not only suitable for large factory; small workshop can also use it. Because our price is surprisingly lower than others with the equal performance.
Simple Operation
Anyone can operate our ARCBRO, because our system is friendly and simple. Moreover, there are many patterns already in our machine system; you can cut things directly without AutoCAD designing. Of course, if you want to cut things according to your design, we have a USB interface provided; you can upload your design via a memory card.
Durable in Use
Every part in our ARCBRO machine is used carefully selected materials, which makes ARCBRO well-known for our high quality. Many of our machines are still having a good performance in the factories that brought from us 6 years ago.
Entire Product Class
We have a variety of cutting machines to provide, including portable, heavy pipes, gantry, bench type, tube cutter, table and so on. That makes us can meet various customers' needs. We will keep on inventing and improving every class of our machine.
Engineered Solutions
We have a large group of engineers ready for help. We will help customers to design the cutting pattern, operate machine, update and repair machine and even the marketing support.
These are 6 reasons why it's a good choice to buy CNC pipe cutting machine from ARCBRO. So pick up the phone and make your orders now! Our TEL: 0086 10 65798995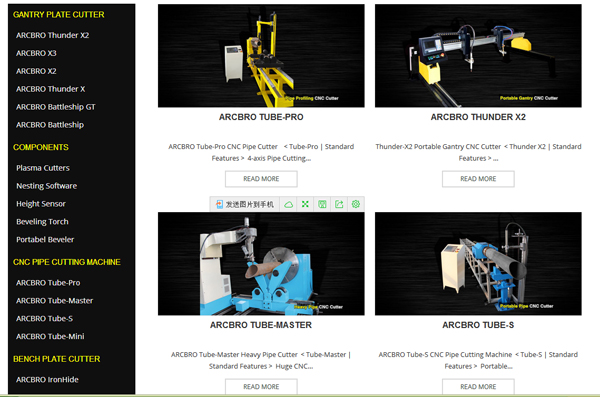 Save