ArcBro Milestone Cutting Machine – ArcBro Voyager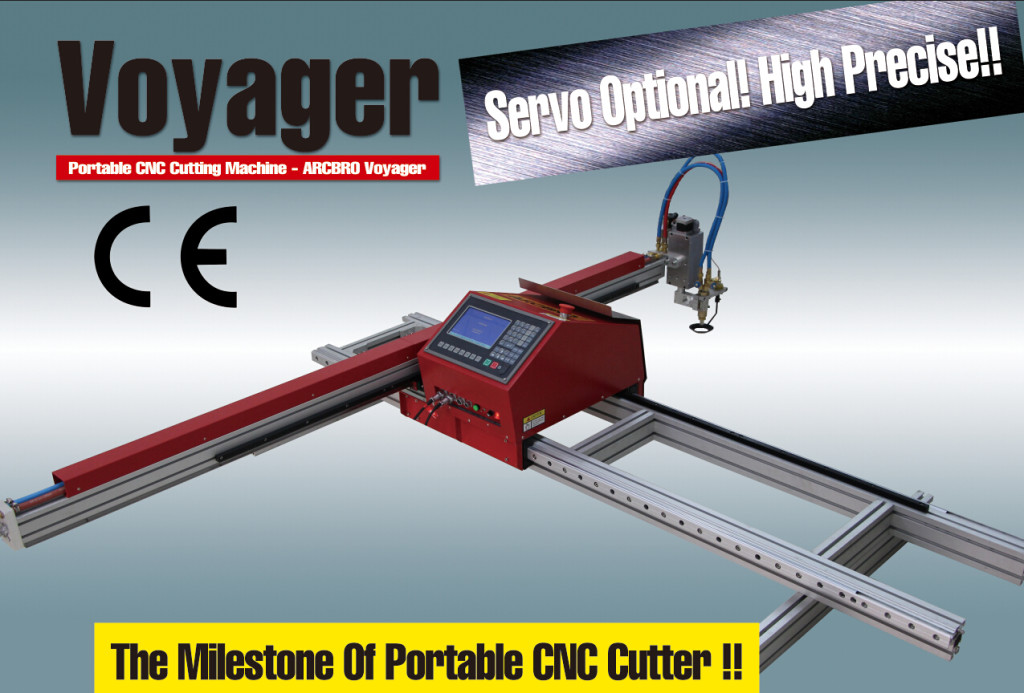 ARCBRO Voyager, Heavy Duty, Military Quality!
The ARCBRO–Voyager available cutting width standard : 1,800mm ( 2,200mm)
Available cutting length standard : 2,500mm ( add 500mm for one unit, max as 15,000mm )
Recommended cutting width 1,800mm
Oxy-Fuel and Plasma cutting
Compact, Light weight, easy to use and set up
It can cut any figures unless you can design using Auto CAD
Be used directly on the plate to be cut or mounted on a cutting table
Motorized torch riser allows torch adjustment from controller

Through USB Port !Input and output the NC program simply.
After equipping with the air plasma power source, such as Hypertherm,Kjellberg,Thermadyne. ArcBro Portable CNC cutting machine will have high speed and top precision cutting performance.
CNC CONTROLLER:
ArcBro Voyager integrates a completely new version of CNC controller with many new features:
High Memory for Users' Programs
Colorful Screen, high resolution
Built-in Library of Commonly Used Figures
Break-point & Power-cut Restoration
Returning to Reference Point
Kerf compensation
Revolving
Mirror image
---
ADVANCED WIDTH RAIL:
The frame is wider with high-quality racks, up to 420MM, which makes the cross beam move more stably and keep high precision.
The cutting head will not bend even up to 2.0M for the beam.
---
ADVANCED GUIDING RAIL:
The machine body guiding rail keep the endurable dual axises slidingrails ,while we want to the beam more stable ,ArcBro Voyager CNC Cutting Machine, the beam guiding rail change into the best precision linear style .The precision linear guide is only be used on the Precision Bigger Gantry machine ,like Koike, Messer and so on. The introduction of guiding rail in the XY-axises of the machine, enables a more stable movement of the crossbeam and avoids the cutting head from declining.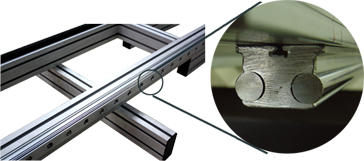 ---
NEW STYLE AUTO HEIGHT CONTROLLER:
The new auto height controller support the flame and plasma cutting both, and through the three button,you can adjust the cutting performance easily.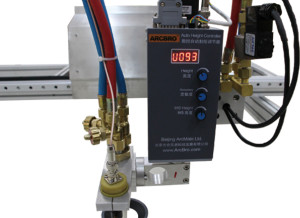 ---
Save
Save
Save
Save
Save
Save
Save