Teamwork for ARCBRO
---
On the 30th of August, all of our colleagues take part in a Teamwork Outdoor Training in nearby "Flowers Park". With the birds' twitter and fragrance of flowers, "Arcbro s" enjoy themselves in a wonderful and new experience.
The name of the training game is "non-falling forest". Project Type: participants each hold a PVC pipe (120cm long) and surround in a circle. Everyone stand the pipe and move quickly meanwhile keeping the "forest" not falling down.
This game seems very simple, but it needs concerted efforts of all participants. In final, "ArcBros" with wisdom get success after tough challenges for 2 times, and their scores defeat 75% of the players in other companies!
After the success, we sum up the correct experience:
①The leader is very important, he is asked for making everyone to move in the same time.
②Everybody has to match up others.
③Communication, 360-degree barrier-free communication, is the guarantee of the correctness of the entire team.
④Confidence and continuous improvement
⑤The last one is the most important one: we should stand in else's shoes in mind, when we put the work to the next colleague, we should try our best to prepare for him.
Everyone in the team is not only spend a happy and amazing afternoon, but also understand what is teamwork. We all hope enjoy these outdoor training for more times.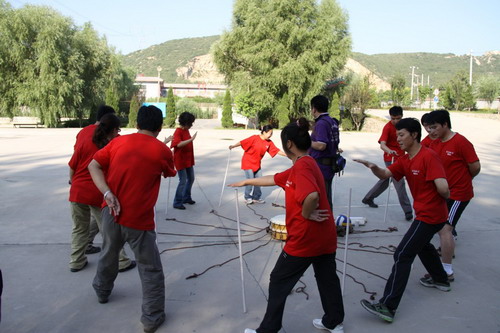 Save