Top 8 Advantages of CNC Pipe Cutting Machine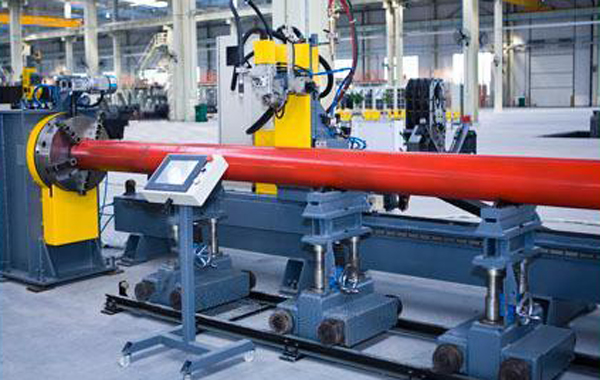 CNC pipe cutting machine is a specialised pipe cutting machine, which is widely used in industrial fields. It has many advantages, among which the most important 8 advantages are:
1. Pipe cutting machine can be used to cut pipes with a variety of materials;
2. It is cut-fast, burr-free and the cut opening is perpendicular to the axis of the tube;
3. Stainless steel champs compose the wide range of diameter self-centering clamping system;
4. The cutting blade of the CNC pipe cutting machine is very close to the clamping system, which prevents pipe oscillations. Even if the machine cuts the thin-walled pipe or small diameter pipe, it can ensure that there is no deformation on the cut-off pipe;
5. The CNC pipe cutting machine is compact and easy to carry, very suitable for field device or working in the workshop;
6. Simple and quick settings;
7. Pneumatic or electric cutting motor available;
8. Adding an active electric revolution control system and a welding power, the CNC pipe cutting machine will get the function with full range of welding.
If you want to learn more about CNC Pipe Cutting Machine, please visit www.arcbro.com. ARCBRO is the best company providing portable CNC cutting production. And we are renowned for the high quality CNC pipe cutting machine.
Save